Class Resources and Weblinks
Literacy
http://www.bbc.co.uk/bitesize/ks1/literacy/
READING:
Read as much as possible. Don't forget to go to the library or a book shop and choose some 'real' books to read that you are interested in. Follow the link to a list of suitable books.
http://www.booktrust.org.uk/books/children/booklists/242/
http://www.booktrust.org.uk/books/children/best-book-guide/
These books are for varying abilities and some may be unsuitable for your child at their current reading stage. Please also see the Best Book guide on the booktrust site which gives an indication of how old the child needs to be to read the book themselves.
Learning @ Home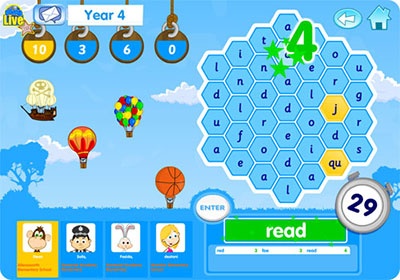 Homework
Homework will be placed on the website where ICT links / templates etc have been given to aid or enhance the children's work.
Maths Doubles Websites
http://www.year2maths.co.uk/numberfacts/num2/interactive/doubto10t.htm
http://www.wmnet.org.uk/resources/gordon/Hit%20the%20button%20v9.swf
History:
Please explore this wonderful Hampshire Fire Service website which has information on the history of the fire service and advice on fire safety in the home. Anything that you can print out from this website we can put into your history book to give current knowledge on the changes to the fire fighting since 1666.
http://www.hantsfire.gov.uk/kidzone/learn/historykids.htm
http://www.hantsfire.gov.uk/kids/play
Literacy:
Homophones
http://www.saintambrosebarlow.wigan.sch.uk/Y5Spelling/homophones1.html
http://www.bbc.co.uk/skillswise/game/en21watc-game-paris-word
Access the websites and complete the sentences with the correct homophone 'there' 'their' or they're'. This is quite tricky. Play the homophone memory pairs game. Please relearn any spellings or meanings that you were unsure of in the homophone test we had this week.