Class Resources and Weblinks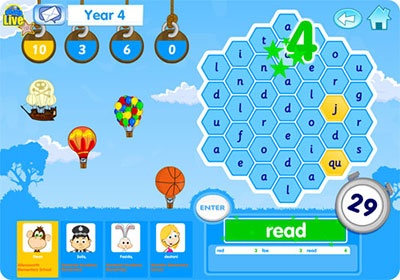 Children have logon information in their Home/School Reading Records for Mathletics and Education City. Please encourage your children to use these valuable resources regularly to support their learning.
Practise your maths with these fun games:
Times Tables
http://www.learnyourtables.co.uk/en/index2.htm
General
Hit The Button http://www.wmnet.org.uk/resources/gordon/Hit%20the%20button%20v9.swf for number bonds, doubling and halving and times tables.
2D Shapes
Celebrity Shapes http://www.primaryscience.ie/media/flash/celeb_shapes/v4/celebrity_shapes.html
Symmetry
Is it symmetrical? http://www.topmarks.co.uk/PlayPop.aspx?f=Symmetry
Reflective Symmetry http://www.matematicasdivertidas.com/Zonaflash/juegosflash/reflexiones.swf
Symmetry Mission http://www.topmarks.co.uk/PlayPop.aspx?a=activity19